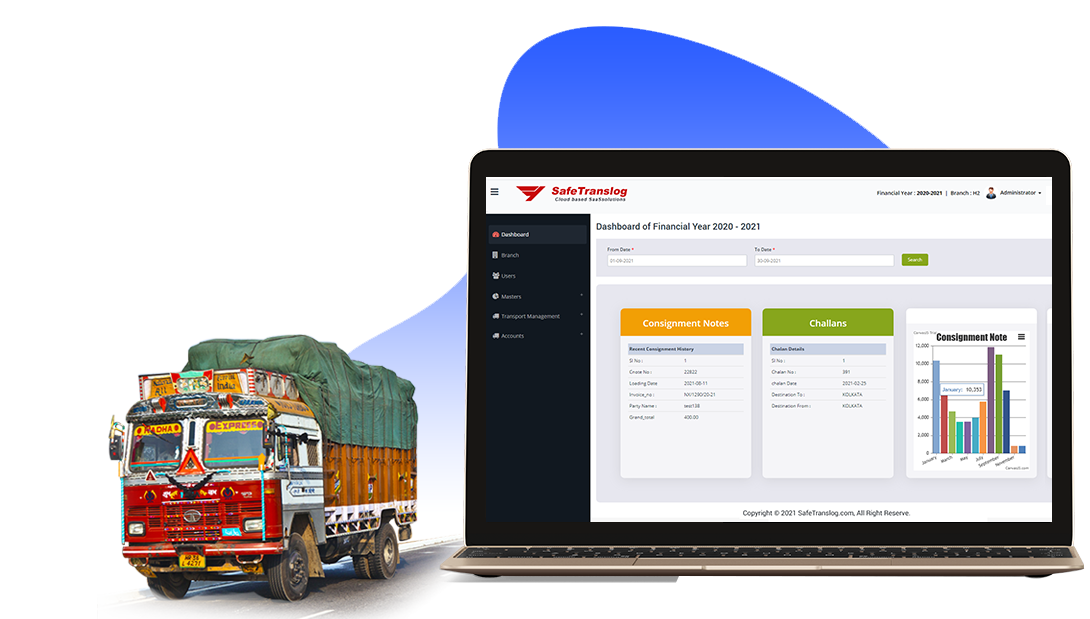 About Us
With time, the transport industry is taking a huge shape in terms of market share. Various companies are getting into this sector for a viable business opportunity. But as said earlier, the integration of latest technology is quite minimal on this platform. The transporters are still working on a manual method which leads to time consumption and wastage of important resources.
SafeTranslog has been designed to make work faster and perform better. The software is integrated with the important elements which need to be monitored continuously like taxes, rules, and regulations, accounts, border detention bill, package list, GST compliant report etc. Like this there are several other aspects which are attached with the software in order to function.
All the teams working behind SafeTranslog have created a platform which no doubt will suffice the needs of transporters.
The R&D team undergoes an in-depth research to analyze the different issues that the transporters are facing and cultivates new ways to handle such problems. Along with this, our technical and design team delivers the best kind of work to make SafeTranslog an appropriate one.
IoT (Internet of Things) is also integrated with this software. This technology has given a completely new dimension to SafeTranslog. A small device like object helps in controlling functions like route monitoring, network monitoring, filling petrol, changes in truck or containers carrying the consignments etc.
With more than fifty different features and one special feature IoT, SafeTranslog will enhance the work productivity in any transport business.